Control Cables
Bergen Cable manufactures control cable systems that are utilized for precise transmission of mechanical motion. Our control cables perform numerous functions including throttle control, brake control, power take-off, release actuation, and engagement and disengagement of various systems. We manufacture control cables using our standard components or our diverse manufacturing capabilities to produce a control cable that is customized for your application. Bergen control cables are separated into two categories, Push-Pull and Pull-Pull cables.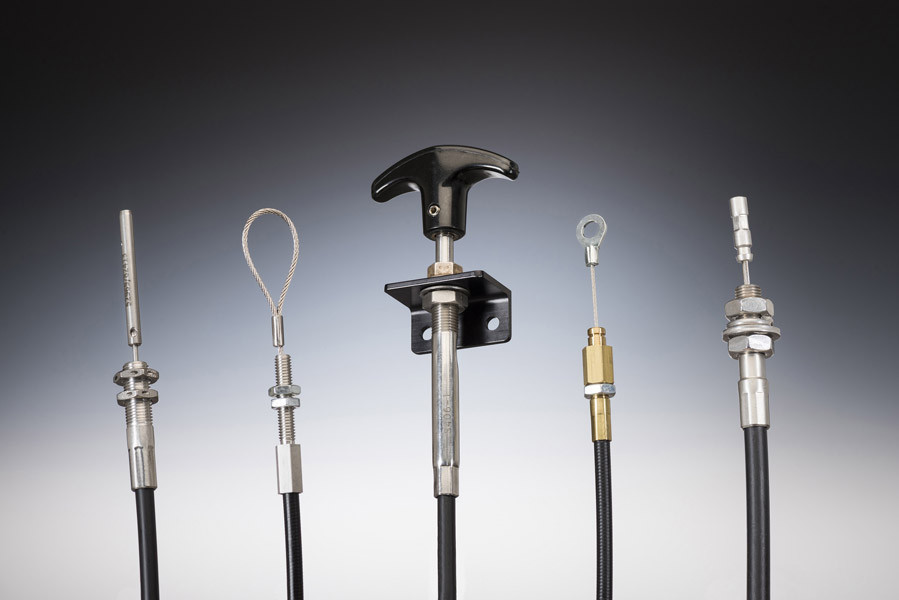 Push-Pull
: where motion is applied in one direction by compression and in the opposite directions by tension.
Pull-Pull
: where motion is applied by tension and the control is returned to its original position by spring actuation.
Examples of control cable applications:
ATVs
Utility Vehicles
Wheel Chairs
Construction Vehicles and Equipment
Outdoor Power Equipment
Helicopter Systems
Medical Equipment
HVAC Controls
Fixed Wing Aircraft Systems
Industrial Systems
Military Vehicles and Equipment
Gallery
Click to view full image.
Product Information & Brochures