Precision Machining
A key factor that distinguishes Bergen Cable from other wire rope and cable assembly companies is our in-house machining capability. By utilizing the latest in CNC machining technology as well as tried and true, conventional machining methods, our machining operation produces all custom cable fittings and hardware in-house. Our in-house machine shop allows us to provide a high level of quality, improved lead times and pricing, and unparalleled customized solutions. To complement our machining capability, Bergen Cable partners with trusted vendors to offer secondary process such as plating, heat treating, painting, and testing. If your cable assembly design requires custom machined end fittings or if you need stand-alone precision machined components, please contact our sales department for further assistance.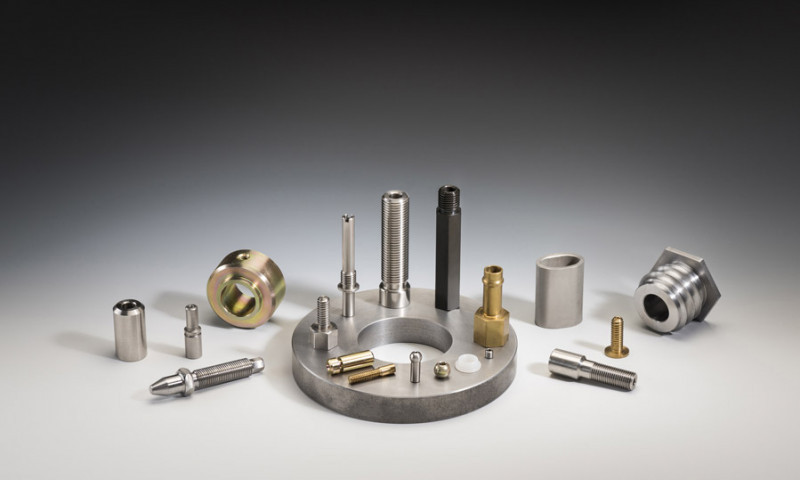 CNC Swiss Screw Machining
Bergen Cable employs five axis CNC screw machines for the production of various components, which range from miniature to 20mm in diameter. Our CNC screw machines are perfect for producing smaller diameter components with complex geometries while maintaining tight tolerances. Small prototype quantities as well as large volumes of 100,000 pieces or more can be comfortably accommodated by our CNC screw machines.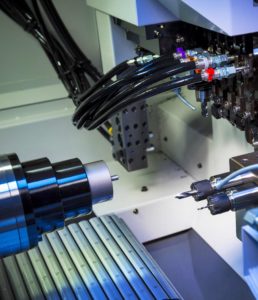 CNC Turning
Our CNC lathes allow us to machine components up to 14.0" in diameter and up to 16.0" in length. For high-volume, non-stop production, our lathes are outfitted with bar feeders that can continuously feed materials up to 1.75" in diameter. To further assist with non-stop production, our CNC lathes are also outfitted with parts catchers and chip conveyors which help reduce downtime.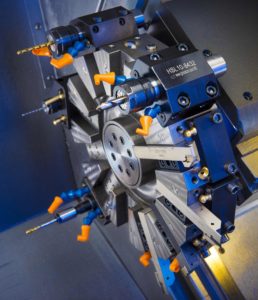 CNC Milling
Our super-speed vertical milling centers are a great complement to our CNC turning and screw machine operation. CNC mills are used to complete secondary machining operations for components that are produced on our screw machines or lathes as well as for the production of stand-alone milled products.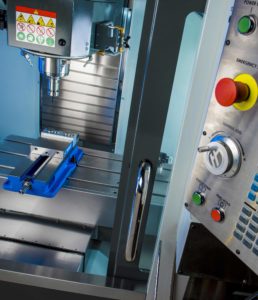 Gallery
Click to view full image.