Lanyards
Bergen Cable manufactures standard as well as custom lanyards by using an array of cable and fitting options. Bergen Cable lanyards are a perfect solution for applications in which retention of fasteners, hardware, or components is required in order to prevent loss of an item or to prevent injury. Our lanyards are also used as door-restraint cables, theft-prevention cables, and aerospace fastener lanyards and in numerous other applications.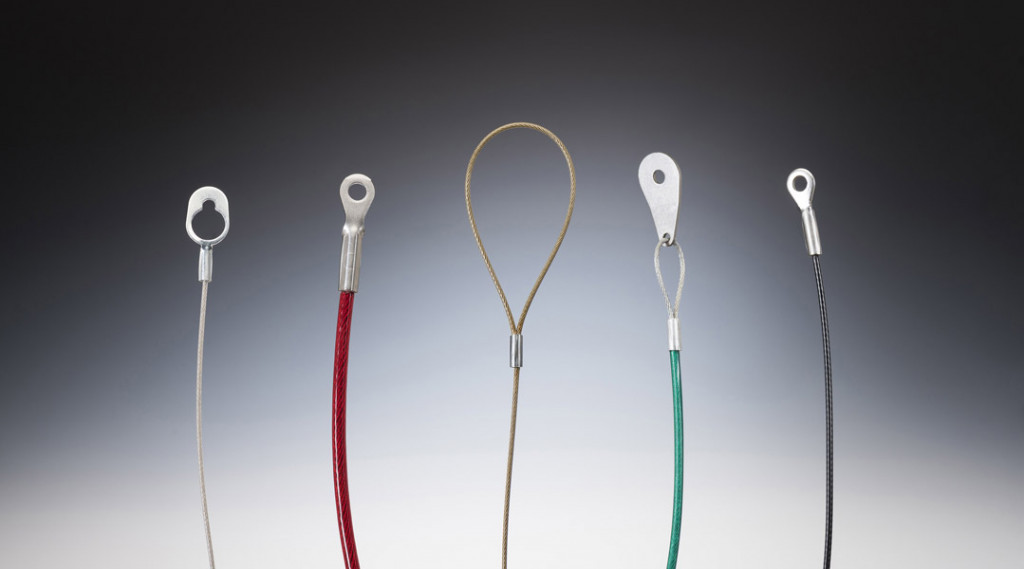 Cable:
Our 7×7 and 7×19 construction, stainless steel, and galvanized aircraft cable are primarily used for our lanyards. If required, lanyards can also be manufactured using PVC or nylon-jacketed cable, which are available in a diverse collection of jacket colors including clear.


Standard fittings:
In order to provide our customers with a quick turnaround on standard lanyards, we stock a complete inventory of off-the- shelf fittings available in various materials. Some standard fittings include threaded studs, oval sleeves, stop sleeves, button stops, ball fittings, eyelets, tabs, and thimbles.


Custom fittings:
If a lanyard using standard, off-the- shelf fittings doesn't work for your application, Bergen Cable has the capability to manufacture custom fittings to perfectly meet your unique requirements. By utilizing our in-house machine shop, we can precision-machine any type of end fitting as well as provide custom tabs, eyelets, and other custom hardware to your specification.
Gallery
Click to view full image.
Product Information & Brochures